Galerie 2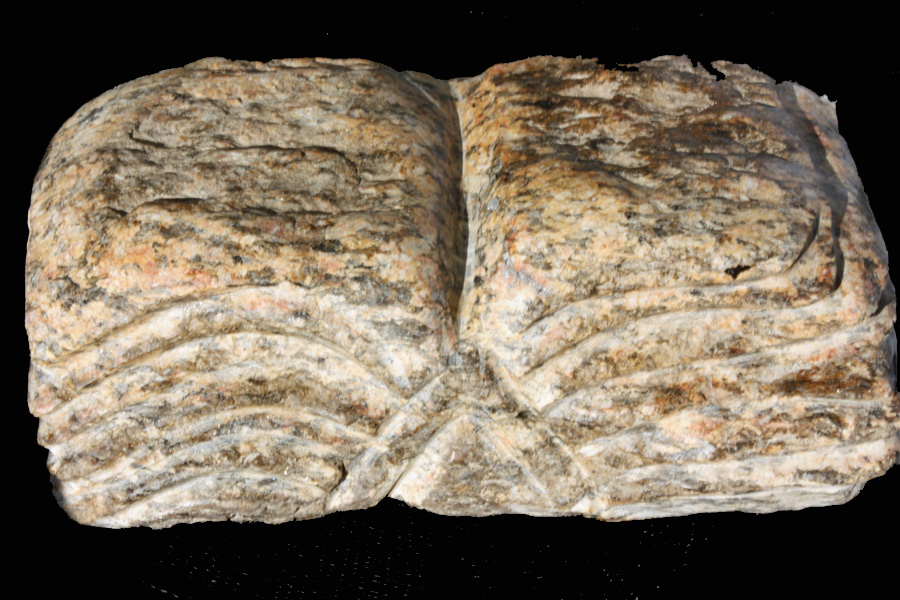 Associations and formal aspects

Stones fascinate me through form, pattern and color. Rocks exhibited in museums and stone archives or used in cultural monuments make me visit or want to visit their localities.

The variety of Tuscan rocks inspired me to start creating a Tuscan stone book library.

For me the creation of stone books is sometimes accompanied by thoughts and feelings about occurences at the find spots of the stones that go beyond the asthetic aspects
of book design (such as commemorative books).

For me, my stone books also reflect injuries and fractures that occur in every human life.
This should also be understandable through haptic experience.


I wish the visitor joy in viewing the books.
May he find his own 'Lesart'.